Welcome to the

ST. MAARTEN HEINEKEN REGATTA
---
39 years strong and it just keeps getting better. Four days of world-class racing with some of the world's most seasoned sailors, from more than 35 countries, sailing Maxis, Monohulls and Performance Multihulls to holiday-makers on chartered Bareboats and live-aboard families cruising the Caribbean. Crystal clear waters and cooling northeast trade winds give the pristine conditions for spectacular racing just off the coast of St. Maarten. And with Heineken as title sponsor, the racing days blend seamlessly into four nights of exceptional parties. This event is your bucket list must-do! Come and enjoy life in the Caribbean, come for some Serious Fun from February 28 – March 3, 2019!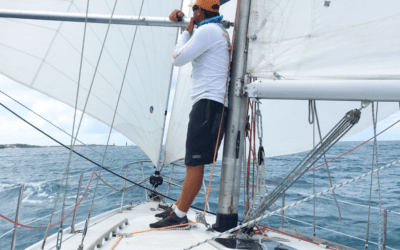 In less than a month, over 110 yachts from more than 20 countries will compete in the 39th St Maarten Heineken Regatta. A key event on the Caribbean race schedule, the regatta attracts some of the world's elite sailors and crews, with fast and furious racing in... read more
The St. Maarten Heineken Regatta will celebrate its 39th edition from February 29 – March 3, 2019.
Four nights of International music entertainment, keeping with the event's motto "Serious Fun".
"Hey Guys, thanks for the Regatta. You did an amazing Job to make it Happen After hurricane Irma. Was a pleasure to sail and enjoyed the stay in Port de Plaisance. Looking forward to Next Year, serious fun for ever!"
March 8, 2018.
Markus Bocks
"Lived SXM 25 years. Never missed one! Great Team! Amazing Concerts! Bringing so many people together! The Races are pure Adrenaline!! I love it!"
March 1, 2018.
Llessah Eiram Aicilef
"Last year the Regatta was pretty awesome and I am back for more! Last night was fun and we are off to a great start for 2018!!! Sails Food Music and Heineken! Caribbean heaven!!"
March 2, 2018
Marsha Sherrod